Verblijf, Verhuur, Hotel-restaurant dans le Puy-de-Dôme
Hotels-Restaurants

It is the successful wedding of a quality hosting and a generous table. It is a place where your hosts have the passion of their profession and put a sense of honor to welcome you as you deserve it.
Completed for a restful and gourmand stopping place
Schrijf hier gratis uw toeristische punt in dans le Puy-de-Dôme in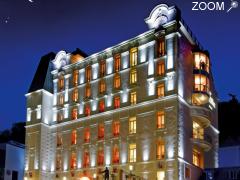 Laagseizoen 160€ naar 800€

Gemiddeld seizoen 160€ naar 800€

Hoogseizoen 160€ naar 800€

Schoolvakanties 160€ naar 800€

Restaurant Menu 29 naar 50 €

Restaurant Kaart 28 €

**Tourisme-Petit déjeuner de x a y**
Princesse Flore Hôtel
5 place Allard
63130 Royat (Puy-de-Dôme)
Tel : 04 73 35 63 63
- Fax : 04 73 35 78 78
In Auvergne, discover near Clermont-Ferrand, in the heart of historic Royat, comfort and elegance of the 43 single rooms and suites of the Princess Flora Hotel 4 Stars.
Completely renovated and ...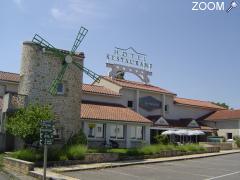 Laagseizoen 51€ naar 55€

Gemiddeld seizoen 51€ naar 55€

Hoogseizoen 54€ naar 56€

Restaurant Menu 11 naar 26 €

**Tourisme-Petit déjeuner de x a y**
LE BRIS
Route de Volvic
63200 Riom (Puy-de-Dôme)
Tel : 04 73 33 73 23
- Fax : 04 73 33 73 23
Quiet hotel 2 starts, Logis de France between the town of VOLVIC known for its mineral water, and RIOM, known for its arts. An independent and welcoming family-run establishment with garden, terrace ...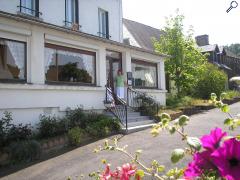 Planeix
Place del'hotel de ville
63790 Murol (Puy-de-Dôme)
Au coeur du Village historique de Murol, vue sur le château , ce logis de france de caractère vous invite à passer des vacances au calme ,dans la pure tradition.

Schrijf hier gratis uw toeristische punt in dans le Puy-de-Dôme in