Alloggiamenti, affitti , Ammobiliati in affitto in Auvergne
Gites and Furnished rooms

Benefit from an independent,equiped housing and any comfort to leave the time of the holidays. Often near numerous activities, you can take advantages of it as you like. It is the ideal formula in family or between friends to leave a weekend, a week or more!



Iscrivere il vostro punto turistico in Auvergne é gratuito
Pierre
Augères
63700 Lapeyrouse (Puy-de-Dôme)
Tel : 04 73 52 00 63
- Fax :
Sul bordo del laghetto pesca, secure, 4000m² Park, bocce e volano sul posto... 500 M dalle spiagge di acqua village. Stazione e commercio.
Il cottage di Kitty: 3 stelle prefettura 43 m ², 2 persone ...

ARTIGNAN Dolorès
Murol
63790 Murol (Puy-de-Dôme)
Tel : (+33) 04 73 92 98 27
Parere dei vacanzieri : http://belriouvacances.e-monsite.com/it/pagine/page-1.html
Locazione di breve durata : ...

Dépalle Bruno
Douchanez Monistrol d'Allier
43580 Monistrol-d'Allier (Haute-Loire)

Francoville Hélène
Le Martinet
43270 Monlet (Haute-Loire)
Tel : 04 71 00 74 60 ou 06 06 73 58 18

SARL ALPHA SERVICES
577 CHEMIN DE LA SUCHERE
63150 La Bourboule (Puy-de-Dôme)
Tel : 04 43 10 14 40
- Cellulare : 06 26 53 43 07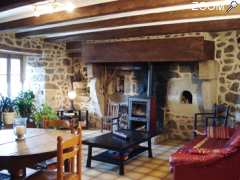 Rose Desmaisons
Le bourg
15240 Antignac (Cantal)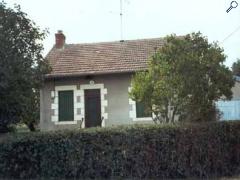 Laplace
3, rue herculat
03380 Treignat (Allier)

Lassalle odile et jacques
le refrus- Roumégoux 15290
15290 Roumégoux (Cantal)
Tel : 3 34 71 63 61 64
- Cellulare : 3 34 71 63 61 64
traduction en cours

Iscrivere il vostro punto turistico in Auvergne é gratuito