Alloggiamenti, affitti , Camere in famiglia dans l'Allier
Guest house

Practical and friendly, here is what summarizes the formula of guest houses. Whom you are only or in family, come to spend one or several nights at the inhabitant. It is as a friend that you will be welcomed by the host and the hostess who can make you discover the local specialities during the meals which will be proposed to you.
Iscrivere il vostro punto turistico dans l'Allier é gratuito
DENIS Laurent
Le Souchet
03120 Isserpent (Allier)
Dans un village de la montagne Bourbonnaise a 20 min de Vichy et 15 de lapalisse.Laurent vous acceuil dans une maison de caractère.Avec Parc, piscine, tennis, billard, salons...Toutes les chambres ...

Catherine et Enrico Danti
8 route de Saint-Yorre - 03270 Mariol
03200 Vichy (Allier)
Tel : 04 70 41 00 03
- Fax : 04 70 41 00 12

Jacques Kapps
Le Bourg
03220 Cindré (Allier)
2 old houses from 1905 with a large garden with numerous manors, castles, roman churches and spas nearby (Vichy)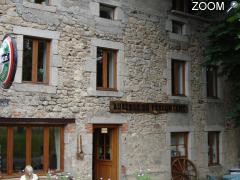 Broek
Le Précontent
03640 Arfeuilles (Allier)
In the middle of the Montagne Bourbonnaise you find this auberge. If you want silence, nature and a warm welcome, this is the place to be.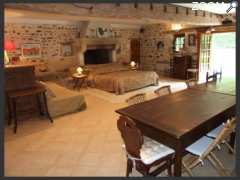 Bassa stagione 50€ a 70€

Media stagione 50€ a 70€

Alta stagione 50€ a 70€

Vacanze scolastiche 50€ a 70€

Ristorante Menu 20 a 25 €

**Tourisme-Petit déjeuner**
Paul chateau
Hameau de Bord
03170 Doyet (Allier)
Tel : 04 70 07 74 83
- Cellulare : 06 84 01 21 15
At 10miles from downtown Montluçon, easily accessible on the RN 371, Les Gîtes de Bord is a holiday village comprising - a park of one hectare - our house: a beautiful chapel of the seventeenth ...

Pascale Guillambert et Philippe Gaffard
2, chemin du Pain Dit
03800 Gannat (Allier)
Tel : 04 70 90 84 85
- Fax : 04 70 90 17 84
- Cellulare : 06 08 69 70 05

Van der fluit-baudet
1 Fontarabier
03350 Le Brethon (Allier)

PARIS Thierry et Nathalie
8 grande rue
03140 Charroux (Allier)

Iscrivere il vostro punto turistico dans l'Allier é gratuito