Heritage, visit, Castle, Fort dans le Puy-de-Dôme
Add to my travel notebook
Register your touristic spot dans le Puy-de-Dôme it's free (in French)
See accommodation nearby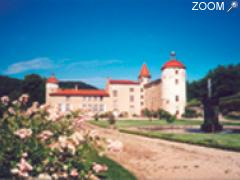 TVORG-1556
Update informations
Disponibilités
Office de Tourisme LAVE
Le Lac
63970 Aydat (Puy-de-Dôme)
http://www.aydat.com
At the foot of the famous Gergovie plateau, on the green banks of a river, as beautiful as an engraving, La Batisse stands surrounded by French-style gardens, designed by Le Nôtre. With its ornamental lakes and its fountain-basins, the charm of its rocky caves and its maze of hedges, its famous path leading to four water-falls, La Batisse and the park together form an harmonious ensemble.
Built between the XVth to hte XVIIIth centuries, the interior offers the visitor a view of a beautiful suite of appartments decorated with frescoes and tapestries, and interesting pieces of XVIth, XVIIth and XVIIIth century furniture.
The studio of the Auvergnat painter, Jean de Chasteauneuf, uncle of the present owners, is open to the public where a good collection of his paintings can be seen.
Register your touristic spot dans le Puy-de-Dôme it's free (in French)