Art and craft, Art, Craft and Gallery dans le Puy-de-Dôme
Arts and Crafts

Meeting with fascinated craftsmen and artists talented height. They express their know-how through unique works according to their imagination and to their inspiration. For the public, the result is always a pleasant surprise... Only for the pleasure of your eyes!
Register your touristic spot dans le Puy-de-Dôme it's free (in French)
Caroline Hervet Pinard
rue de la grande charreyre
63114 Montpeyroux (Puy-de-Dôme)
Peinture sur toile, tuile et boîte. Bougies artisanales 100% naturelles aux huiles essentielles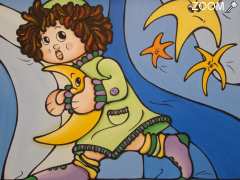 ganeça
le breuil
63120 Vollore-Ville (Puy-de-Dôme)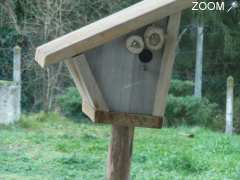 parrain frédéric
2 route de pont de dore
63190 Orléat (Puy-de-Dôme)
Hello, from the imagination of his creator, I retrieves, transforms pieces of wood and varied ranging from wood pallets to the wood from old furniture from driftwood to create original decorative ...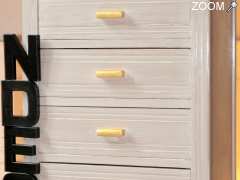 Nathalie DUNAUD
17 route de Saint Martin
63500 Les Pradeaux (Puy-de-Dôme)
Phone : 06 65 46 36 34
- Mobile phone : 06 65 46 36 34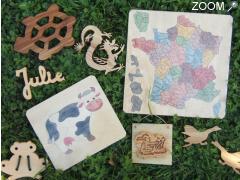 CHAMBREUIL Gilles
Le Beilloux
63220 Beurières (Puy-de-Dôme)
Fabrication de divers objets en bois chantourné traités avec des produits naturels : décorations, jeux, jouets, ...
Réalisation de vos commandes, découpes particulières.
Visite de l'atelier, ...

Yves GUYOT
A la Bonne Heure, 20, place Saint Genès
63300 Thiers (Puy-de-Dôme)
Phone : 04 73 80 14 68
- Fax : 04 73 80 41 79
- Mobile phone : 06 15 16 88 19
Study, creation and restoration of any sundials.
Personalized sundials stone or painted in the lime.
Monumental dials for green spaces and squares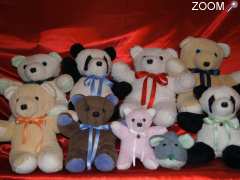 LEROY SYLVIE
Les Douves de Saint Loup 63520 DOMAIZE
63520 Domaize (Puy-de-Dôme)

John Chiapello
Riberolles 63390 Espinasse
63390 Espinasse (Puy-de-Dôme)

Register your touristic spot dans le Puy-de-Dôme it's free (in French)