Art and craft, Art, Craft and Gallery dans le Cantal
Arts and Crafts

Meeting with fascinated craftsmen and artists talented height. They express their know-how through unique works according to their imagination and to their inspiration. For the public, the result is always a pleasant surprise... Only for the pleasure of your eyes!
Register your touristic spot dans le Cantal it's free (in French)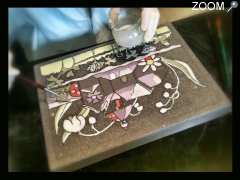 Rose Desmaisons
Le bourg
15240 Antignac (Cantal)
History of firearms, Pierre, Art Rose Desmaisons is artist émailleuse on lava Antignac in Auvergne. This story started by erupting volcanoes: the gross appearance of cooled lava, mixed with the ...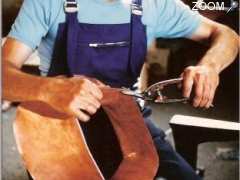 Jean Paul BASTIEN
PONT DE SALEMAGNE
15250 Jussac (Cantal)
During the 16th an 17th centuries the copper ware manufacturing Dinanderie in French, was one of the major craftsman activities in AURILLAC area. Although the objects were at first made for domestic ... DION Annie
LONGAYROUX
15700 Pleaux (Cantal)
EXIBITION OF PAINTINGS FLOWERS
IN PLEAUX 15 TO TOURISM OFFICE
FROM 13th of JULY TO 3rd OF AUGUST
OPEN EVERY DAY

Register your touristic spot dans le Cantal it's free (in French)